Projects
Residential Projects
Commercial Projects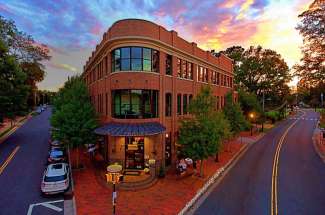 Stowe's Corner is a 23,000 SF infill development in the heart of Davidson. Delivered in 2009, the building is home to multiple local businesses and the restaurant that started Davidson's culinary renaissance, Flatiron Kitchen + Taphouse. Built on the site of Stowe's Exxon and controversial at the time, the building is now considered a contributing structure and landmark in downtown Davidson and an example of what good design, attention to detail, and citizen input can produce. TSG Partners operates Stowe's Corner and owns and leases several of the condominium units.
More Information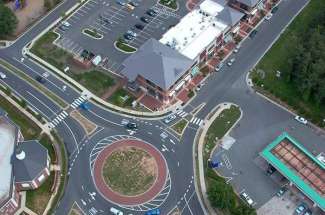 Davidson Commons is a vibrant, popular, grocery-anchored retail center redeveloped on the site of a 16 acre contaminated industrial site. The project was the catalyst for major infrastructure improvements on Griffith Street and the result of collaboration with the Town of Davidson, NC DENR, NC DOT, Harris Teeter, and Community School of Davidson. The development incorporates retail, residential, institutional, and office uses on a brownfields site and brought a full-service grocery store to Davidson recapturing a significant amount of Davidson residents' weekly spending that had been lost to neighboring towns.
More Information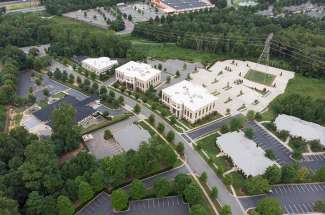 TSG assembled equity and debt to acquire three office buildings in Huntersville's Northcross Business Park. The combination of medical office, general office, and flex properties allows investors to hold diverse real estate assets within a single SPE and mitigate some of the risks normally associated with real estate investing. The buildings are recently constructed, well-maintained, and positioned to generate annual cash flow for a medium to long-term hold. TSG is invested in the project alongside the limited partners and manages both the partnership and the properties to maximize tenant retention and give the project the best chance for long-term success.
More Information